shop incredible patio furniture in Litchfield, South Carolina
If you enjoy relaxing with friends and family and want to spend more time outdoor entertaining, all of that is possible with the right patio furniture. At Casual Furniture World in Myrtle Beach, SC, we believe your outdoor space is an extension of your home and should be a welcoming atmosphere for your loved ones. That's why we carry so many comfortable, and one of a kind furniture collections - so our customers can build the backyard they've always wanted, with plenty of room for everyone.
Everyone has different needs when it comes to their outdoor space. Some of us require patio dining sets for family dinners, and others need fire pits to make a splash outdoors. Whatever your needs, our designers are here to help you find the best patio furniture for your space.
Our Myrtle Beach, SC showroom has items such as outdoor seating, coffee tables, wicker patio furniture, and teak outdoor furniture. Just remember, no outdoor patio is complete without the right accessories. To finish your space, browse our outdoor accessories while you shop, which include gas and charcoal grills, patio umbrellas, custom outdoor cushions, replacement outdoor cushions, and custom outdoor pillows.
If you're ready to find the perfect patio furniture in Litchfield, South Carolina, it's time to visit your local Casual Furniture World store in Myrtle Beach, SC.
how to shop for patio furniture in Litchfield
If you don't know where to begin shopping for patio furniture, that's no problem. Our designers in Myrtle Beach, SC can talk you through design possibilities, styles, and furniture materials that are perfect for your space. No matter your style, together we can bring your outdoor oasis to life.
The best part? There are three simple ways to shop, so you can choose which one you prefer. You can visit our store in Myrtle Beach, SC right away, or take your time to view our showroom floor. Outdoor furniture shopping has never been easier!
Visiting the Myrtle Beach, SC Casual Furniture World Store

If you're ready to start shopping in person and are local to Litchfield, the best way is by visiting our Myrtle Beach, SC store location. You can walk through our expansive showroom floor and see which styles, designs, and furniture layouts catch your eye. From there, you can choose from over 100 stocked furniture groups, or speak to one of our design consultants to discuss your options and place an order for home delivery. With our white glove delivery service, it's easier than ever to have your purchased furniture set delivered and put together.
Scheduling an in-home or in-store design consultation

Our designers in Myrtle Beach, SC have a keen eye when it comes to outdoor furniture. They're able to mix and match designs, materials, and colors to be the perfect fit for your space. When you arrive for your in-store appointment, we ask that you bring pictures and measurements of your area for our designers. From there, your designer will be able to pick and choose pieces that fit your style and the dimensions of your outdoor living space. If desired, you will receive a 2D layout and storyboard to help you visualize your dream outdoor living space.
Take a virtual tour of our showroom

Unsure of your outdoor style? That's no problem at Casual Furniture World, Myrtle Beach, SC! If you'd like to preview our showroom floor to see what awaits you, simply take a virtual tour of our showroom floor. Just keep in mind that the design possibilities, color options, and available accessories are endless when it comes to our outdoor living furniture. If you see something you love but want to customize it, that's an option with our team. Simply choose how you'd like to shop! Our team is ready to assist you online and in stores.
Get to Know our Outdoor Furniture Brand Names
Just like your outdoor space, every designer is different. Our showroom floor in Myrtle Beach, SC showcases the highest quality of outdoor furniture, such as teak wood furniture, synthetic wicker furniture, aluminum furniture, cast iron furniture, and Polywood furniture. You'll be able to customize and modify your furniture, depending on the designer and material. If you want to know more about our featured designers, review them below.
brands we carry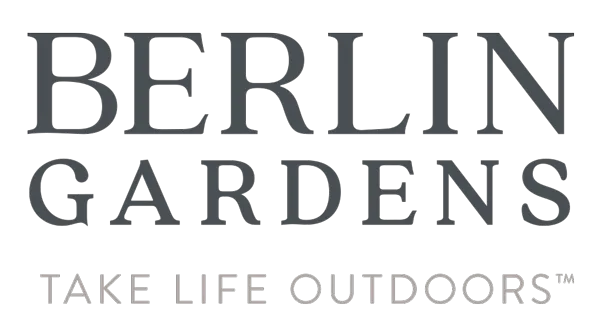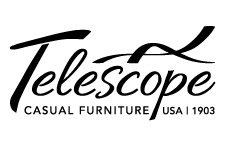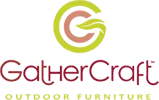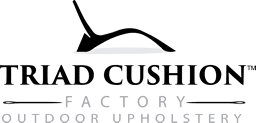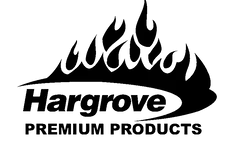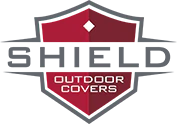 how to buy patio furniture
To buy the perfect patio furniture for your space, there are a few things that need to be taken into consideration. Prior to your appointment, we encourage you to do the following steps, so we can better serve you.
Record your patio, deck, or pool space measurements, so we can determine which collection is the perfect fit for your space.
Consider your deck's sun exposure. The UV rays can be harmful to you, and sometimes your furniture. During your visit, we can discuss outdoor accessories, like umbrellas and pergolas, that can protect you and your outdoor furniture from excessive natural light.
Consider the purpose of your space before shopping. If you enjoy entertaining, a sectional furniture set that can accommodate your guests might be best. However, if you're someone who prefers outdoor cooking, then we'll consider a large outdoor dining space instead.
Bring pictures and videos of your outdoor space with you before you shop, so our designers can become familiar with your space.
When you shop for patio furniture in Litchfield, we want to make the most of your experience by simplifying the way you shop.To help you prep, review our Outdoor Checklist for valuable shopping suggestions that can keep you focused during your trip.
If you're ready to take your patio furniture to the next level, it's time to start shopping at your local Casual Furniture World store in Myrtle Beach, SC. Our team of designers is ready to assist you as you begin creating your outdoor oasis.
If you've been searching for patio furniture Litchfield, SC or outdoor living furniture near me, now's the perfect time to schedule your design consultation.
need more information
Fill out the form below and a member of our sales team will reach out to answer any questions.