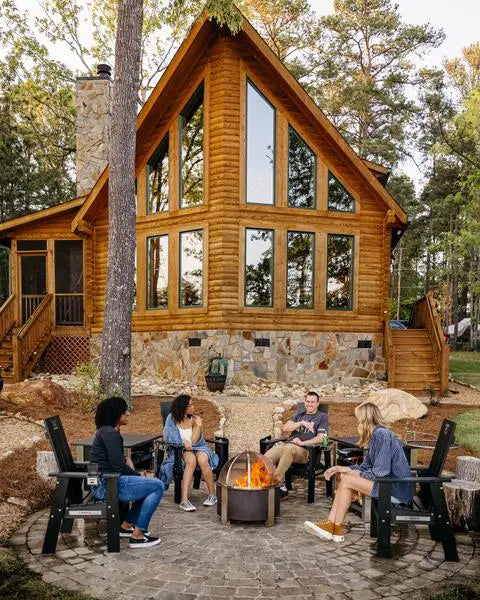 Experience Breeo Fire Pits Exclusively In-Store
While our Breeo fire pits and accessories await you at our physical locations, we understand the convenience you seek. As an authorized Breeo dealer, Casual Furniture World invites you to explore the perfect addition to your outdoor space with a personal touch. Connect with us directly — chat for expert advice, call us at 800-288-1086 for immediate assistance, or visit our local showroom to ignite your backyard dreams into a warm reality.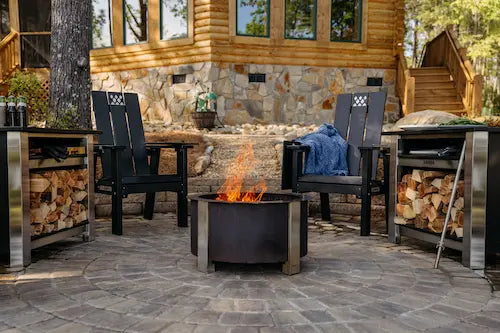 Craft Your Outdoor Sanctuary with Breeo
Step into a world where crisp evenings are a cause for celebration, and every backyard is a potential paradise. As the sun dips below the horizon, the flicker of firelight promises more than just warmth; it promises moments of laughter, stories shared, and the luxury of relaxation.
At Casual Furniture World, we understand that these moments are the essence of outdoor living. That's why, although our Breeo fire pits and accessories are not available for online purchase, we extend a personal invitation to experience them in their full glory at our stores.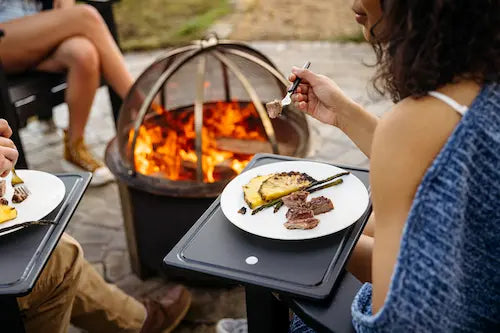 Bring the Breeo Experience Home
Imagine the crackling of logs and the soft glow of embers lighting up the faces of friends and family. Picture yourself under the stars, wrapped in comfort, the hero who transforms a simple backyard into an enchanting escape. Ready to see how?
Immerse yourself in inspiration with our video below, showcasing the elegance and utility of Breeo fire pits. Let the scenes of serenity and the testament of quality guide your vision.
Then, scroll through the hand-selected lifestyle images capturing the essence of the Breeo experience — every frame a window into the tranquility and joy that could adorn your very own outdoor space.
Now, it's your turn to bring this vision to life. As an authorized Breeo dealer, Casual Furniture World is your trusted partner in this journey. Chat with our experts, dial 800-288-1086 to speak with a team member, or visit your local showroom where your new chapter of outdoor leisure awaits.
Embrace the opportunity to create your unique oasis. It's time for your story to unfold around a Breeo fire pit, where every flame kindles more than just fire — it ignites experiences.