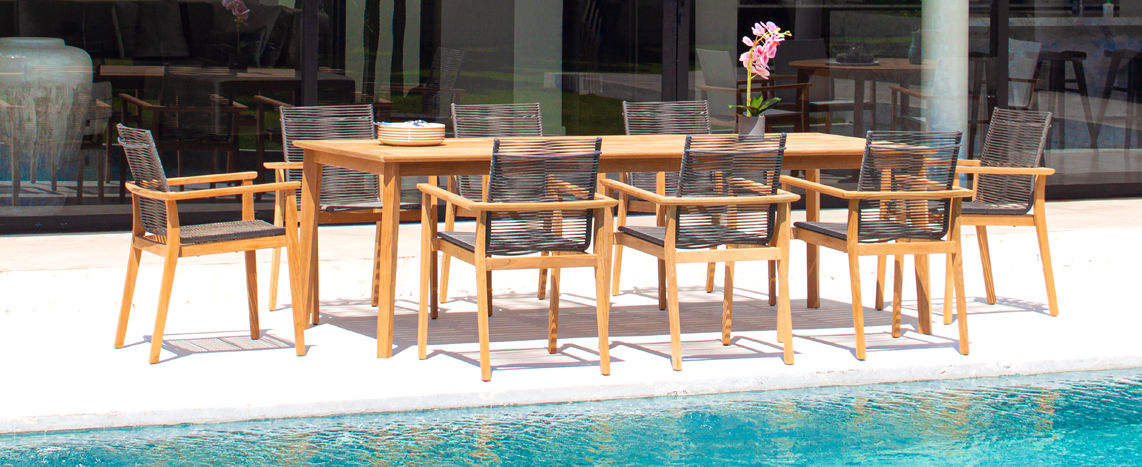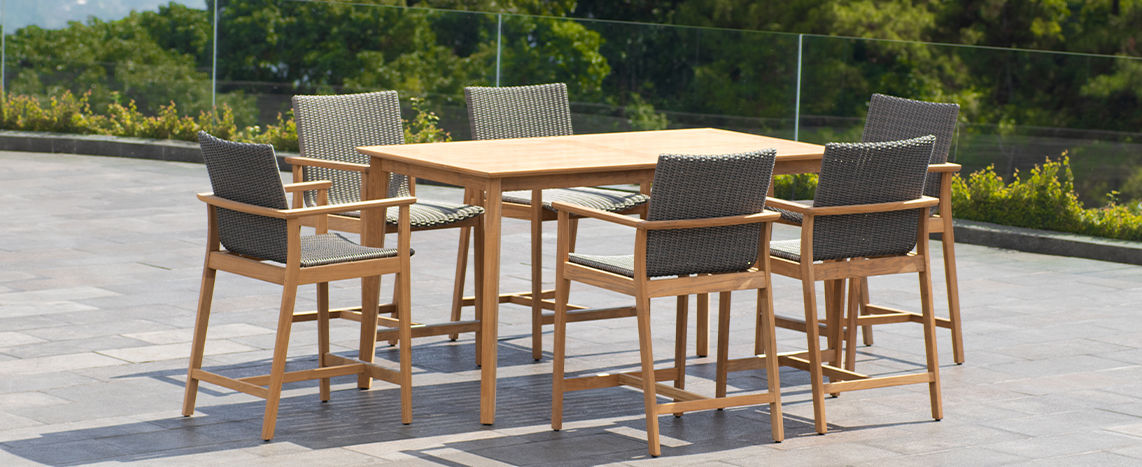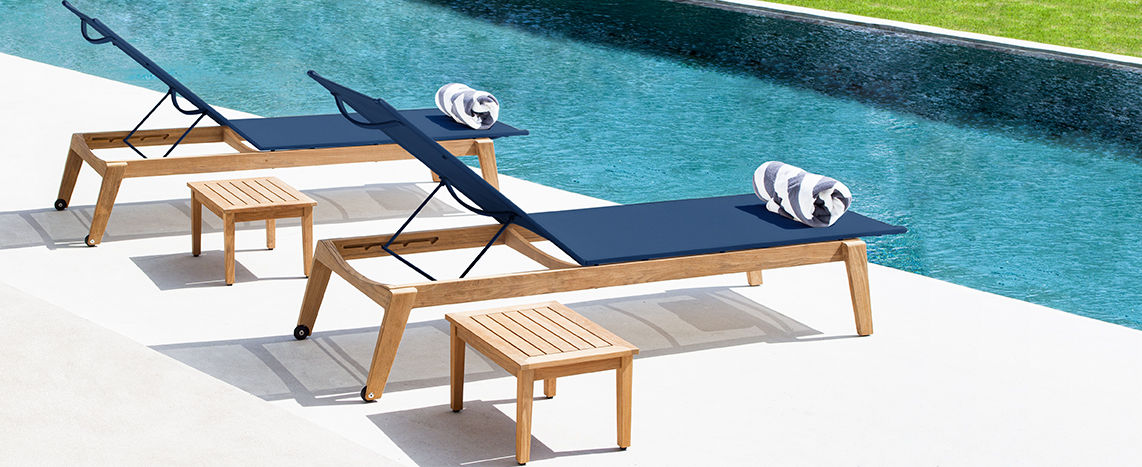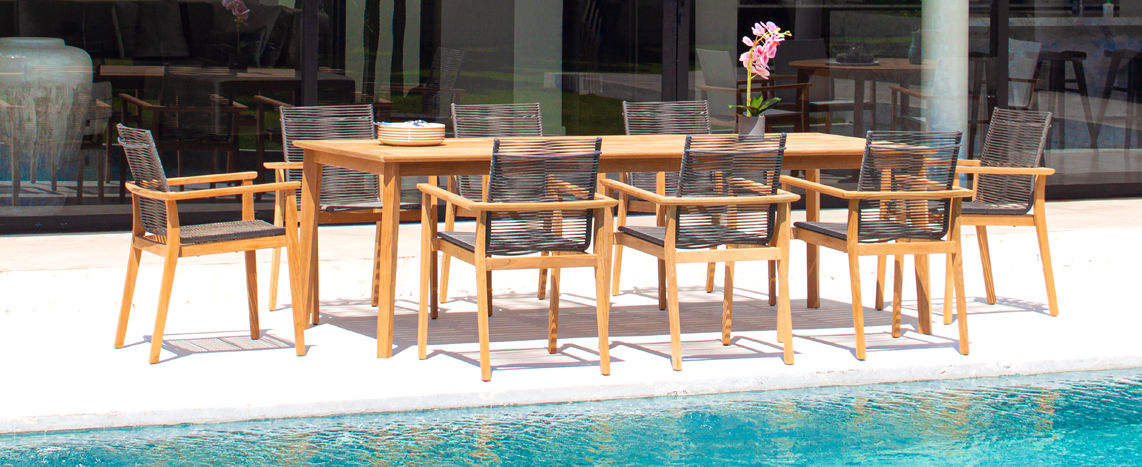 Slone Collection
The Slone collection sports a timeless Neo-classic design using a sturdy stainless steel reinforced teak frame with a synthetic Wicker body that delivers a fast-drying, comfortable seat without cushions. For space-saving storage, the Slone Club chair is easily stack-able.
The dense nature of teak wood and its high content of oils and silica make it very hard-wearing, naturally resistant to rot, and impervious to insects. Further, teak is arguably the most environmentally friendly material used in the outdoor furniture industry as one of only a few tropical hardwoods that can be successfully grown sustainably.
The uniform color of our premium teak wood is arrived at by careful selection, not manipulation with chemicals such as bleaches and stains. When left untreated, this ensures that the wood will develop a natural silver-grey patina over time.
Interested in this collection?
Click the button below to read about our design services and to schedule your complementary consultation.
Design Services