Navigator Fire Pit
Regular price

$1,560.92

Sale price

$1,560.92
Share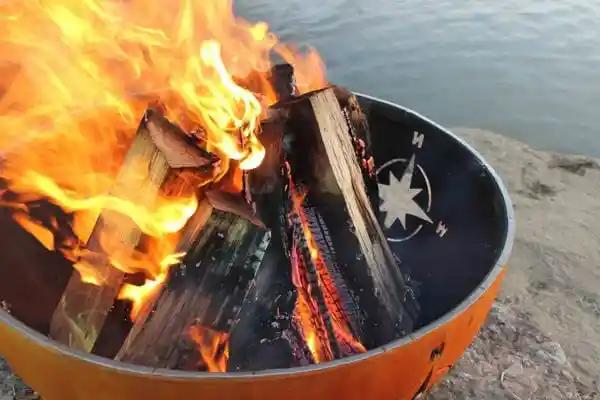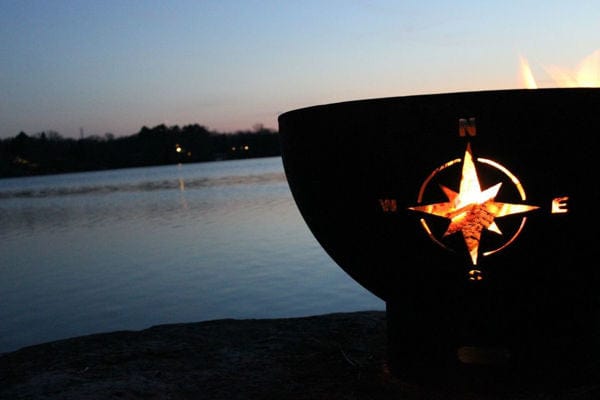 Product Details
Description

This Fire Pit Art® original Navigator compass rose is designed to take us back to a simpler, quieter time when tall ships harnessed the wind. This gentle soothing design compliments any landscape either by the sea or far away. Like a beacon, let it light your way home. Hand cut and crafted and designed for years of heavy use the Nepal Fire Pit is one of the most unique fire pits on the market. Every Fire Pit is individually signed and numbered by it's designer, Rick Wittrig.

Each Fire Pit is made from one quarter inch (6.35 mm) thick carbon steel. (By far the heaviest gauge metal used in any fire pit available today.)
The iron oxide finish/patina on the outside which will darken a little with time then become permanent.
The interior is coated with a high temperature resistant paint
The firepit has an 1-1/2" rain drain in the bottom.
Requires no maintenance and has an overall height of 24" and a diameter of 41". Measurements may vary since each fire pit is hand made.