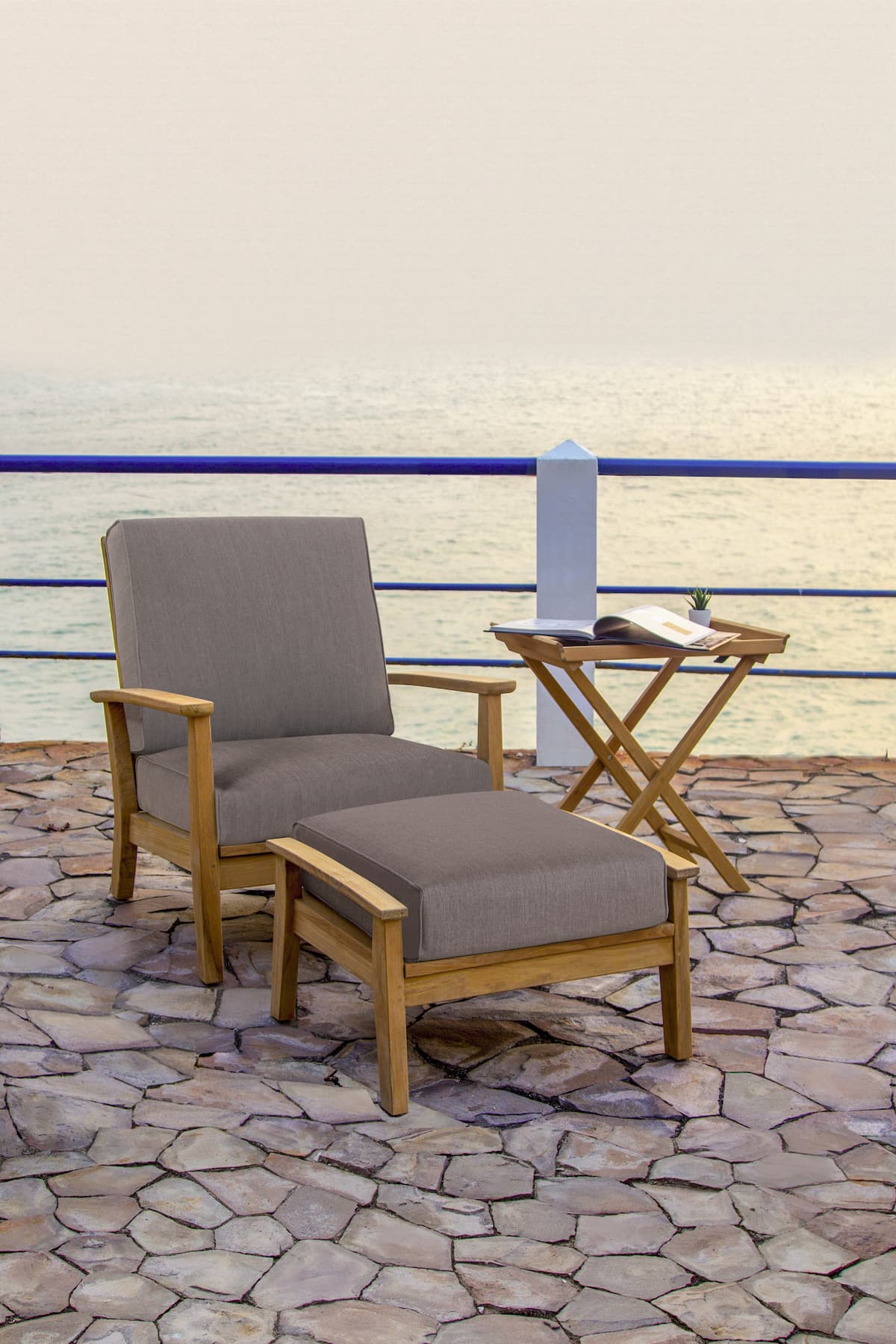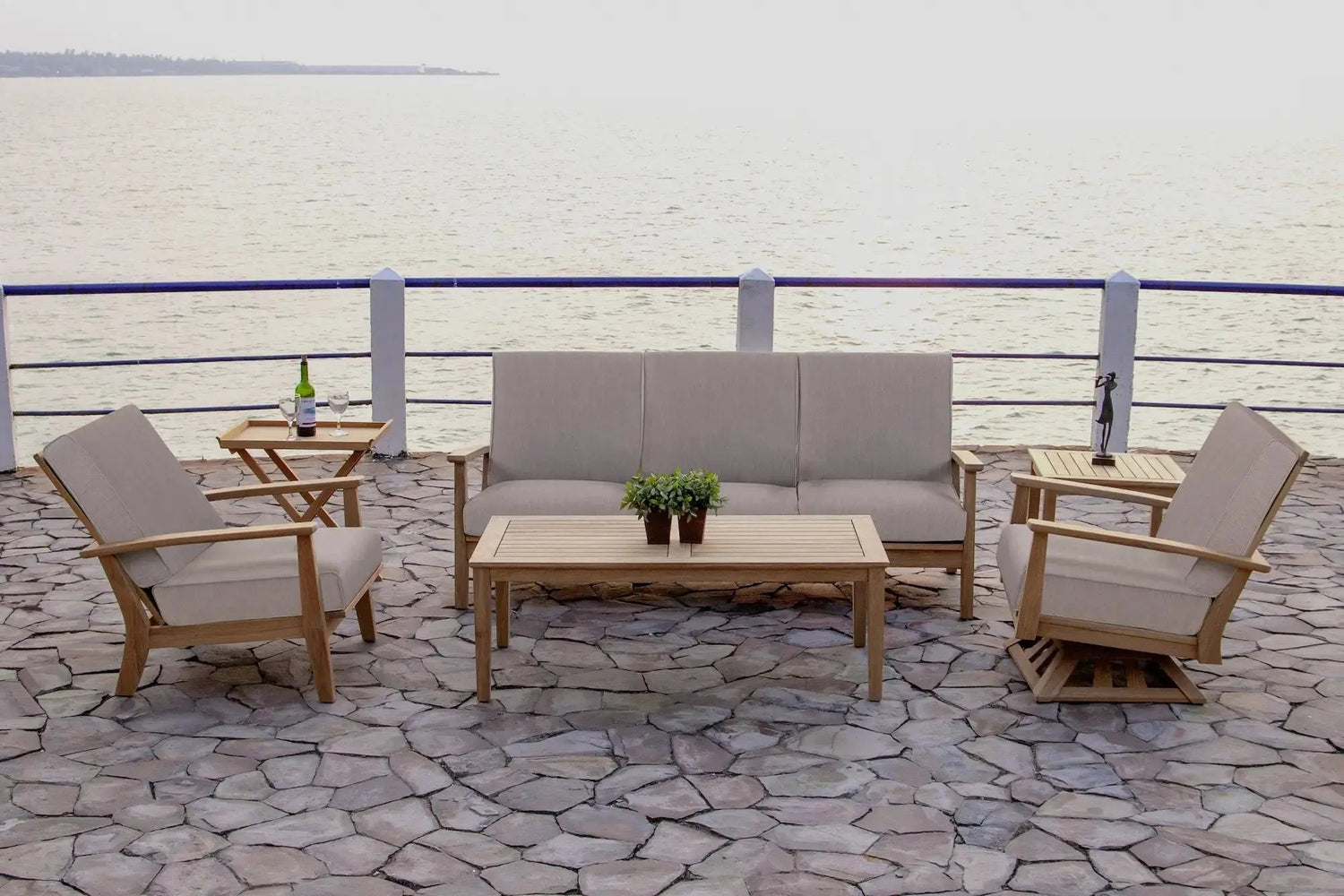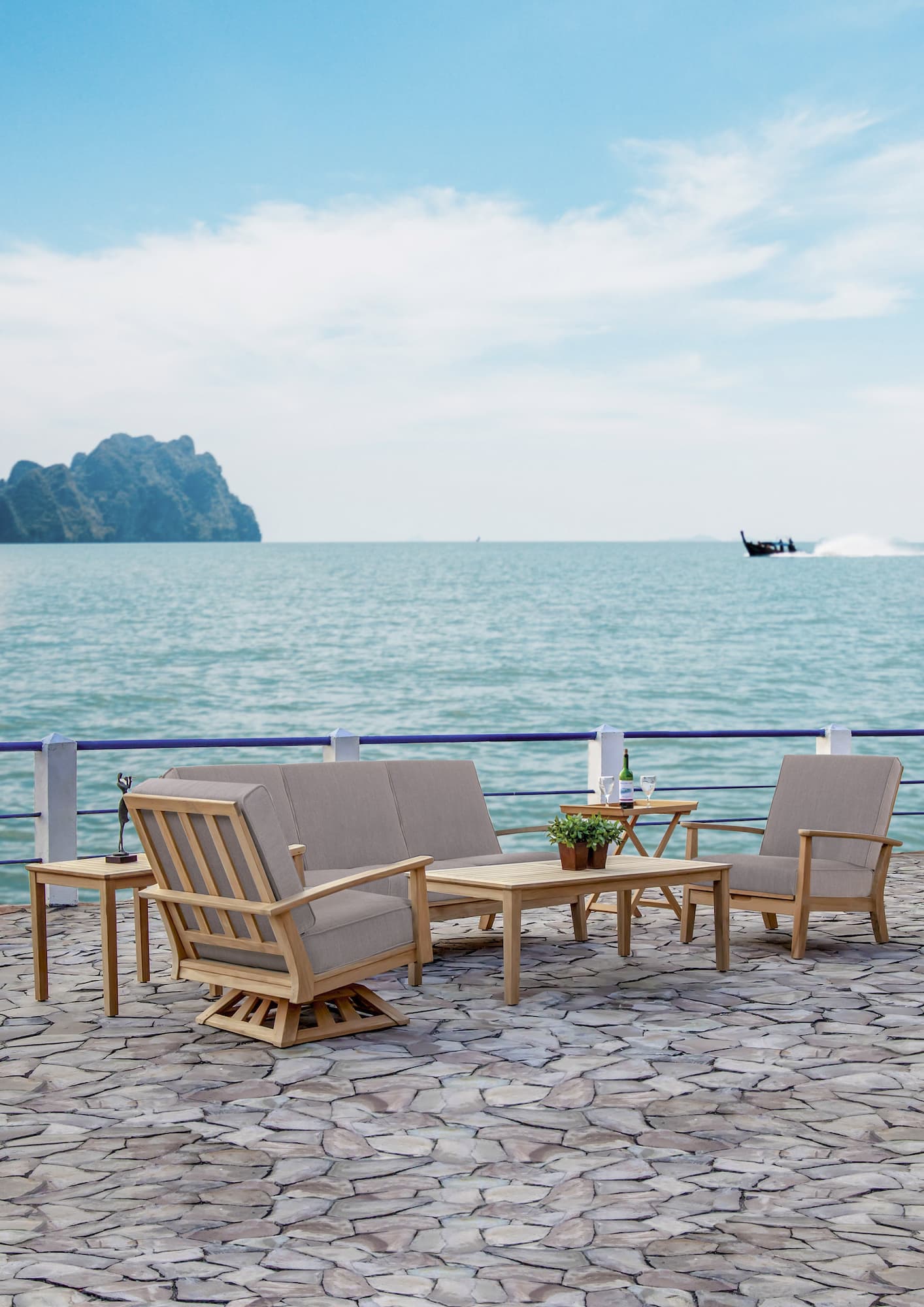 With the tip of the hat to classic teak outdoor furniture, the Beckett collection takes the teak category to a new level. A contemporary design seamlessly weds the traditional selling points of teak — heft and weight — with modern elegance and comfort. Cushions featuring water barrier construction further enhance this relaxing and stylish collection.

The Beckett lounge chair includes a mechanism that controls its three-position backrest. The Beckett Buffet table, which facilitates easy food preparation and features soft-closing drawers and an integrated champagne cooler/ice box, complements the entire collection.

Our premium teak wood originates from slow-grown mature trees sustainably grown and harvested exclusively from certified plantations in Indonesia, which are also the largest source of employment in the country. To accentuate the wood's exquisite, variegated striping, we only select teak timber's premium center cut to produce our furniture.
Interested in this collection?
Click the button below to read about our design services and to schedule your complementary consultation.
Design Services