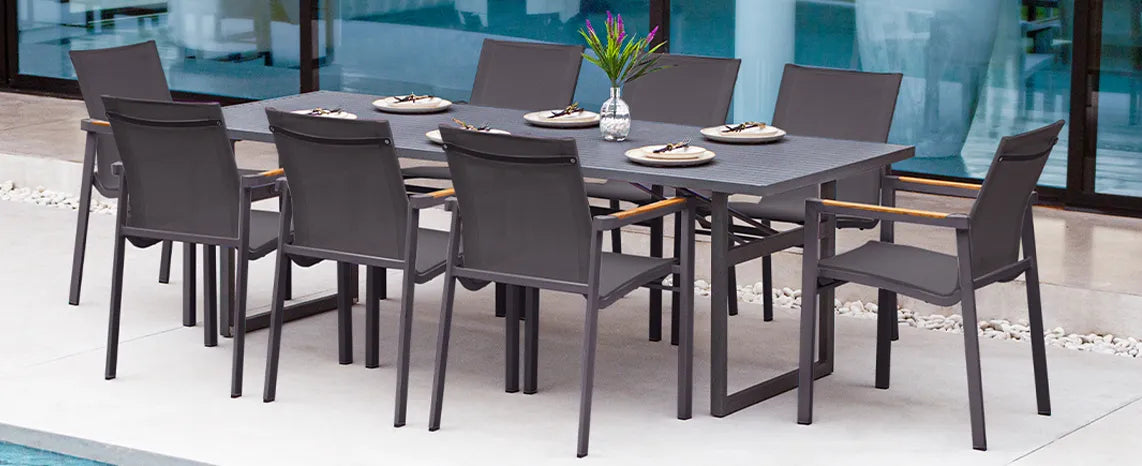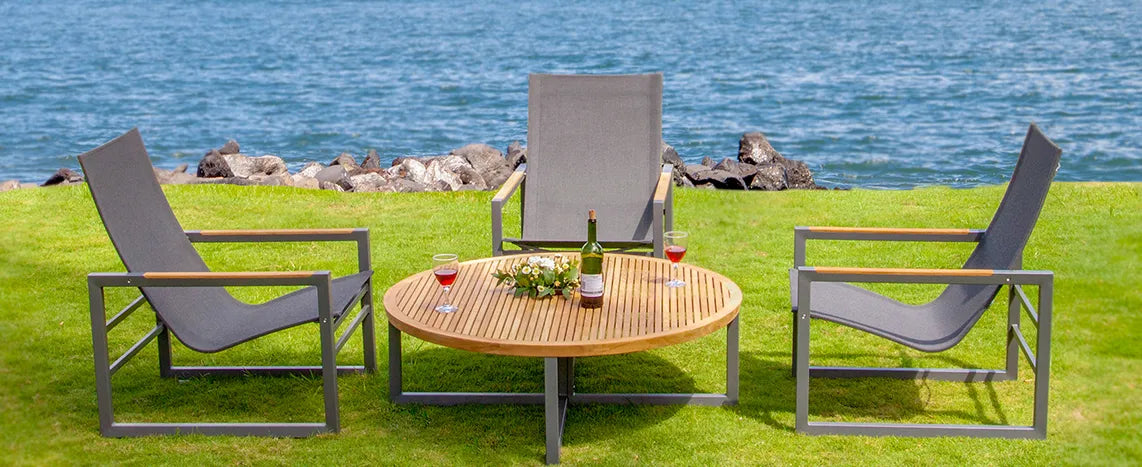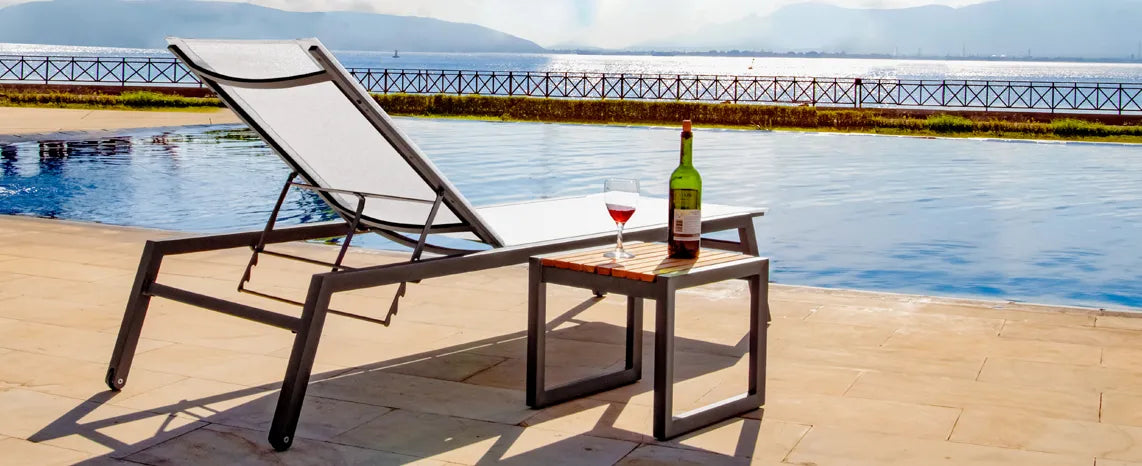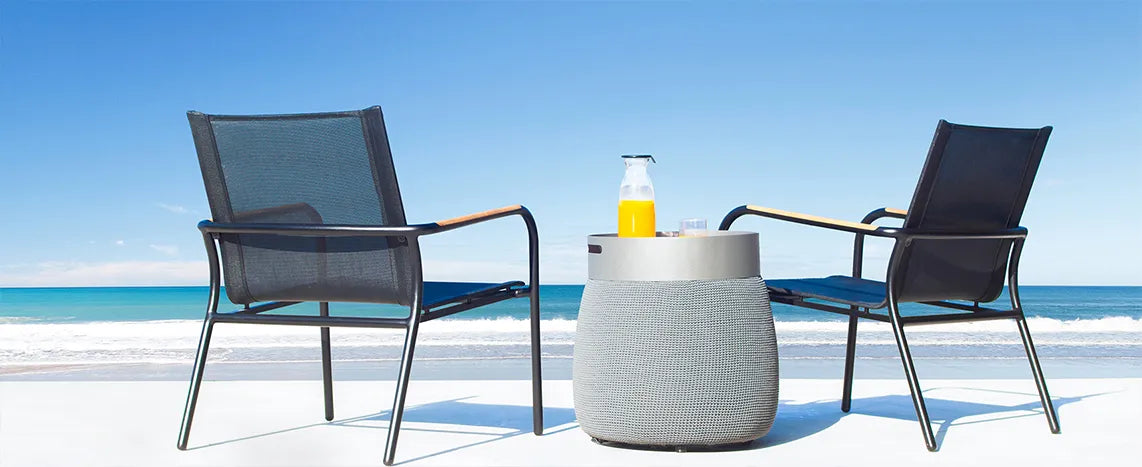 Not only eye catching, the aluminum-framed Kiera collection is also light, practical, and enduring. The reinforced construction of the chairs and dining tables with stainless steel components provides the strength and durability required for many years of daily use. Fast-drying, comfortable seats are either a synthetic sling or wicker rope construction.
The integration of teak on the arms of the Kiera dining chair enhances its comfort at this common contact point. Tables in this collection feature attractive, low-maintenance, scratch-resistant slate ceramic top. The highlight of this collection is a chic sun lounger that can recline and stack for easy storage.
With a low weight-to-strength ratio, aluminum is ideal for constructing outdoor furniture. Our frames are hand-welded using the same techniques for assembling airplanes and mountain bikes. All frames are powder-coated with durable outdoor-grade, polyester-based finishes electrostatically applied for superior adherence.
Interested in this collection?
Click the button below to read about our design services and to schedule your complementary consultation.
Design Services